March 20, 2023
Flowers for Algernon by Daniel Keyes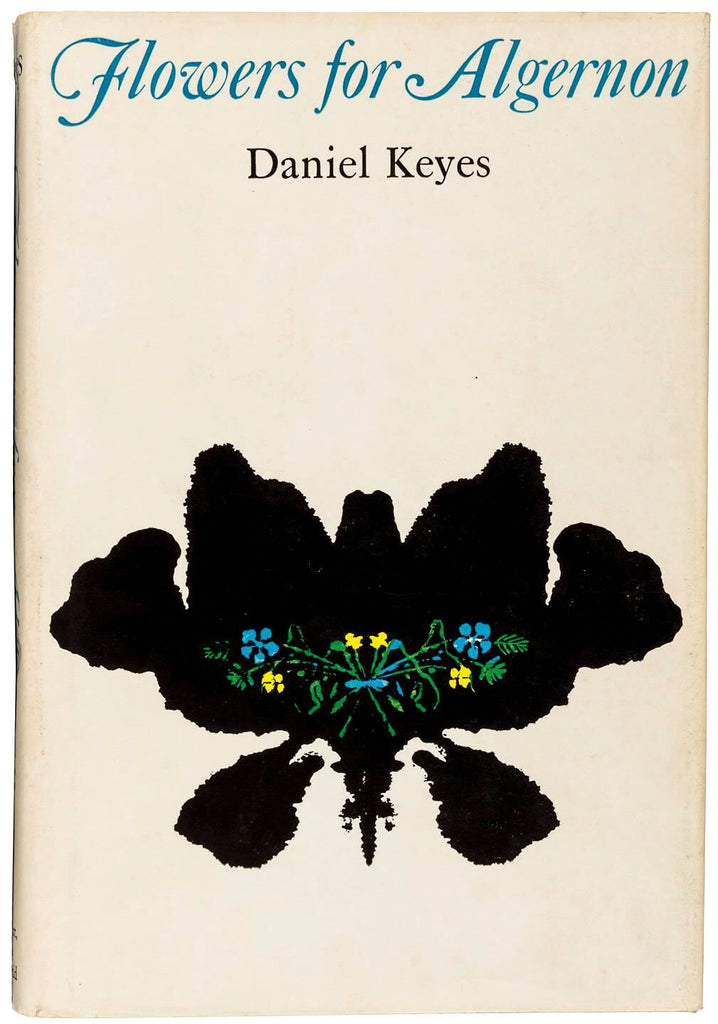 "I don't know what's worse: to not know what you are and be happy, or to become what you've always wanted to be, and feel alone."
We're exceedingly pleased to announce the acquisition of rights for Flowers for Algernon by Daniel Keyes. Originally published as a Hugo Award-winning short story and later expanded into a Nebula Award-winning novel, it explores themes of identity, intelligence, friendship, and the ethics of scientific experimentation. Translated into 27 languages, published in 30 countries and with over 5 million copies sold, Flowers for Algernon was also adapted into a 1968 film titled "Charly", winning Best Actor at the Academy Awards.
It follows the journey of Charlie Gordon, a man with an intellectual disability who is chosen to undergo an experimental surgical procedure to increase his intelligence. Algernon, a white laboratory mouse, has already undergone a similar operation and shows remarkable improvement in his intelligence and problem-solving abilities.
The novel is told through Charlie's journal entries, which document his transformation into a genius and his subsequent emotional and psychological struggles as he grapples with his newfound identity.
John Keyes' most successful novel asks whether intelligence and knowledge are always beneficial, and what the consequences might be when someone gains knowledge that is beyond their ability to understand or control.
It also addresses the important ethical issue of scientific experimentation on both animals and humans, with the latter further complicated by the question of consent and whether subjects of limited intelligence truly understand the risks and potential outcomes of those surgeries.
The novel has been credited for its portrayal of mental disability and the challenges faced by people with intellectual disabilities. It has been used as a tool for teaching empathy and understanding, and has helped to promote awareness and acceptance of people with disabilities.
The questions posed and themes explored by Flowers for Algernon are as relevant today as the day it was first published, and we're honoured to have been granted permission to publish the first fine press edition of this remarkable novel. Our sincere thanks to the William Morris Endeavour team for their help and the Daniel Keyes Estate for granting us permission.
About Our Edition
Our edition will be published in three states: 500 Standard, 200 Deluxe and 26 Lettered copies. As always, our books will be letterpress-printed and hand-bound in the finest materials.
Collectors who own a Lettered copy, or a Deluxe copy numbered #1 to #150 of the book published immediately before Flowers for Algernon, will have rights to the same letter or number of Flowers for Algernon when pre-orders open. Numbers #151 to #200, and all Standard copies will be available to the public. Learn more about our rights system.
We do not have a publication date and we will only begin accepting preorders once we're much further along into production. We've reached this point after many months of work and patience, and we're thrilled to share the news with our collectors. There is much work to be done and we'll provide updates along the way.