March 15, 2023
March Gyaff - Updates from the Press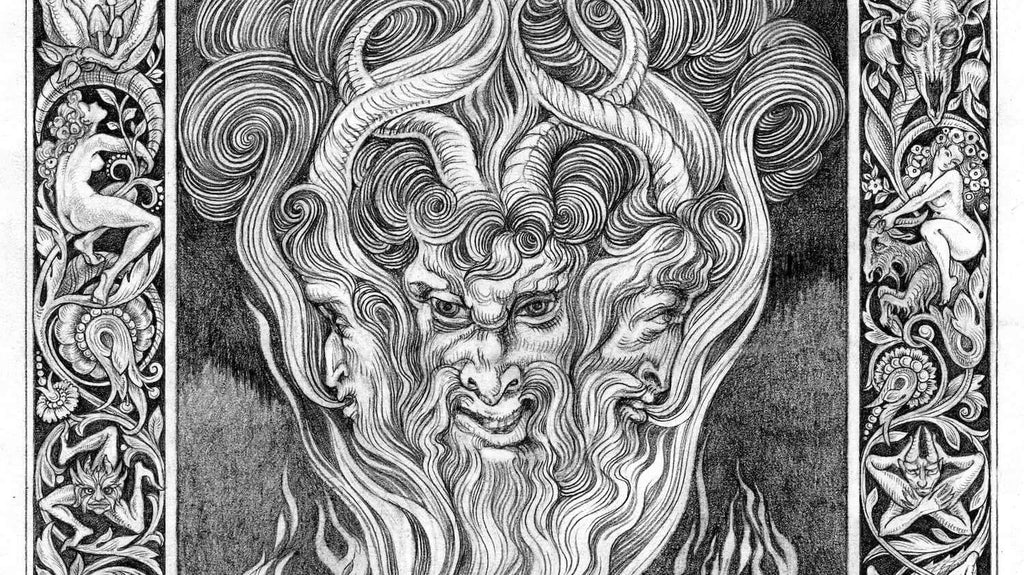 gyaff - the Guyanese English creole vernacular for chatting, storytelling, and sharing news in a group.
Peter Pan, Illustrated by Charles Vess
Charles received the signature sheets for all three states of our Peter Pan limited edition in February and will be signing them over the coming weeks, with the Lettered sheets also including remarques. They currently reside in his new workshop, where he continues to work his magic.
Final typesetting of the book will be completed after all the pen and ink chapter headings are complete, as their placement affects the position of the text.
Our Next Book
After a few rounds of testing, we've finalized the custom watermark for the handmade Losin paper that will be used to make the Lettered state of our next book. The production of our sheets will now be scheduled at the mill.
We also received the introduction, which we commissioned from a brilliant scholar of the author's work, and we're delighted to report it is as insightful as it is entertaining.
A short excerpt is below:
The story you are about to read is one of the most globally influential tales ever told. This is to be ascribed not only to the genius of its author – which was great indeed – but to the commercial context into which the text was born, one hundred and fifty years ago, in late nineteenth-century Britain and America.

Much has changed since then, but more has not. Still this book inspires us to thrill, to lose ourselves, to carry with us indelible moments of incident and character long after we close its pages. To understand how, and more crucially why this tale continues to flourish across time and region, we must travel back to the late 1800s and examine its place as part of an extended literary experiment upon the battleground of contemporary sensibilities in fiction.
During our collaboration, Marc Castelli, the illustrator, shared many stories of his research, references and inspiration for his drawings. I'm happy to report he has accepted our offer to write an Illustrator's Note for inclusion as one of a number of appendices.
Work on prototypes will begin in the coming weeks. As always, we put a great deal of thought into the design of the bindings and the materials, and we're looking forward to seeing them come to life soon.
Weird.
Work on Weird., our collection of weird fiction, continues on multiple fronts.
The House on the Borderland & Others
Dave McKean has commenced work on his illustrations for the first book in the collection, which we're happy to announce will be The House on the Borderland & Others by William Hope Hodgson. Dave has a long, distinguished history of illustrating limited editions and we're proud to collaborate with him on the first of what promises to be a monumental collection.
Interior Layout
Having selected Frederic Goudy's Kennerly as the typeface for the series in January, I've completed the first draft of the interior layout. From the big things like margins, baselines, hyphenations and justification rules, to the little ones like widows, orphans, runts, folios, drop folios, and old style figures, it's been very fulfilling to see S.T.'s introduction and the author's work all come together beautifully on the page. The layout will be finalized after Dave integrates his drawings.
Other Weird. volumes
Vladimir Zimakov will begin working on two volumes in the fall, both written by the same author. Vladimir's linocuts have graced the pages of books from publishers as big as Penguin, Random House, and Faber & Faber, to private presses like Foolscap Press and Mad Parrot Press. We're looking forward to seeing his interpretation and illustration of the work. 
It is too early to share details, but we have another artist we're hoping to collaborate with later this year on three Weird. volumes, all from the same author. 
We continue to immerse ourselves in the other volumes while we give careful consideration to artist selection.
Emblem Artwork from Sveta Dorosheva
In addition to the interior artwork being created for each volume, we're also very excited to be collaborating with Sveta Dorosheva, who will be producing a single piece of art for each volume of the collection, twenty pieces in total.
Sveta's unique style comes from her ability to draw inspiration from the allegorical emblem artwork of the Renaissance, such as those found in George Wither's A collection of emblemes, ancient and moderne quickened with metricall illustrations, both morall and divine : and disposed into lotteries, and blend it with her own extensive experience with the weird, myths, and fairytales. The result is wonderfully detailed, disturbing, and bizarre artwork. We think this is a perfect fit for our collection of weird fiction.
I posted a small preview of one of her pieces last week on Facebook and Instagram, and you can see the full illustration below:
The main image is inspired by the title story of the collection, and the intricate artwork in the border contains references to the other stories. Any guesses as to who the author of the volume illustrated here is and which stories will be included? Hint: this volume includes five stories: the title story and four others.
Acquiring rights
We'll be ready to announce the acquisition of our first non-public domain book next week. This award-winning novel has sold millions of copies, but has never been published in a fine press edition, so it's an honour for us to give it the treatment it deserves. Sign up to our newsletter below to stay updated if you haven't already.