November 09, 2023
Jacob Dhein Artwork for Flowers for Algernon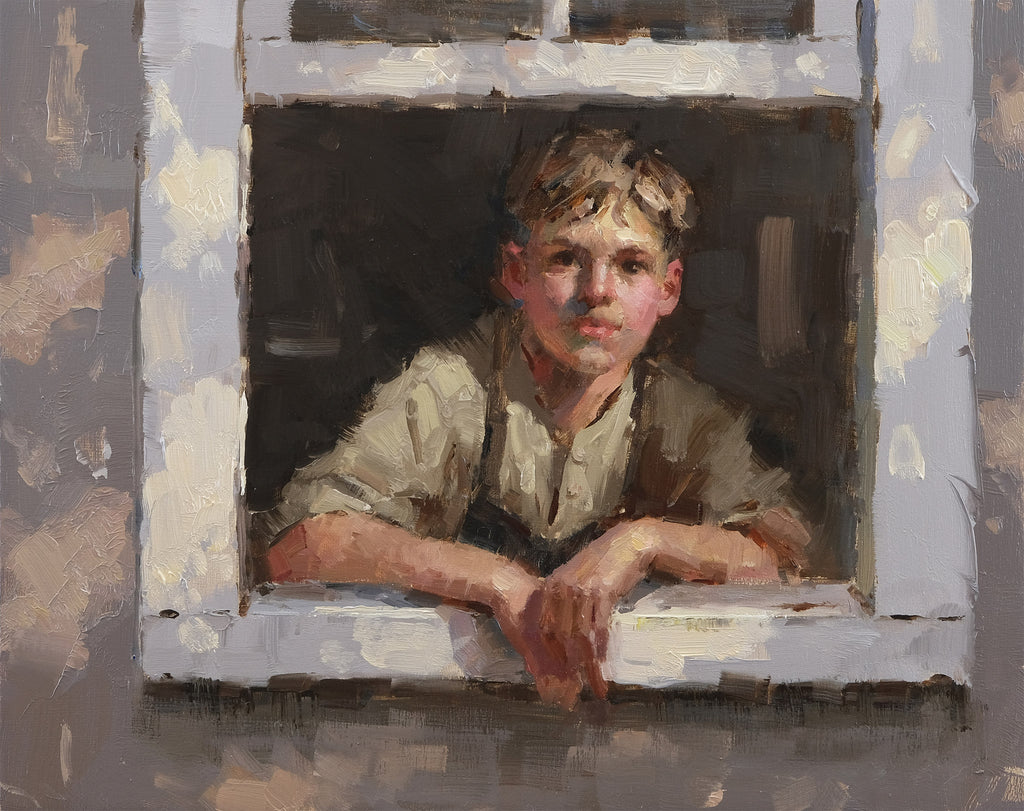 I'm thrilled to share that impressionist painter Jacob Dhein will be lending his vibrant and expressive touch to our letterpress-printed, limited edition of Daniel Keyes's beloved classic, Flowers for Algernon. This marks the first fine press edition of the novel as well as Jacob's debut book illustration project, and it promises to be as impactful as his canvases. Pre-order information can be found here.
His artwork, known for its expressive brushstrokes and the ethereal interplay of light and shadow, perfectly captures the emotional resonance of Keyes's narrative. Every painting and line drawing brings Charlie Gordon's and Algernon's world to life with the same vibrant energy and delicate humanity that Jacob's paintings are celebrated for.
This edition is not just a tribute to a book that is as relevant today as the day it was first published, but also a testament to the beauty that can be achieved when the worlds of literary and visual arts collide.
Jacob has created a series of eight oil paintings and five line drawings, each to be carefully reproduced through letterpress printing alongside the text of the novel.
Pre-order information can be found here.
Additional information about Jacob Dhein
Jacob discovered his passion for art in childhood, using drawings to bring comic book heroes and animals to life. His dedication to art led him to the University of Wisconsin-Oshkosh, where he graduated in 2006 with a Bachelors of Fine Arts degree with an emphasis in Painting and Sculpture.

He continued to develop his art through portrait commissions, fully embracing his art career in 2009 and obtaining a Master of Fine Arts from the Academy of Art University in San Francisco in 2013, where he began teaching soon after. His work has been exhibited widely and is held in many private collections.